Ever got fashionably inspired by your favorite movie or television stars? If yes, then no doubt you're the one bitten by the fashion bug.
Now that winter is here, the latest fashion fad comes from #GoT. And we are not only talking about the flowing gown, robes & armors. Take a closer look to find something more out of it. Like…
They love to go natural:
"Natural"animal fur is all over GoT. All thanks to Jon Snow for his winter look. However, in reality, this style isn't something very nature-friendly. But you can still be in the league of going absolutely natural. Wondering how? By sporting something natural like pure linen & cotton. So, opting for a cotton or linen shirt is the viable option. Need variety? Try cotton linen, it's the perfect mix of pure fabrics, comfortable and most importantly, easy to maintain.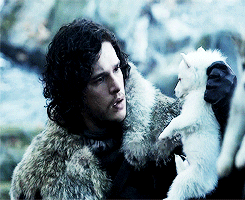 Source: giphy.com
What do all of them have in common?
It's the right mix of attitude and fashion. No matter what they wear, their attitude lets it speak for themselves. So, take the cue from Tyrion & carry that favorite Turtle shirt of yours with aplomb to make a difference in your everyday formal and casual look.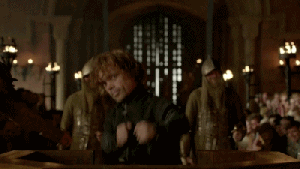 Source: giphy.com
Why so serious?
Stark seriousness suits the brooding mood of GoT characters but you don't have to be that serious all the time. If we say wear Turtle, don't take us too seriously and don't opt for wearing a turtle shell. Rather buy your favorite Turtle merchandise, a classy shirt, a knitted chino, denim or a cool T-shirt and contribute to the cause of conserving turtles. After all, conserving fashion is fashionable too. Agree?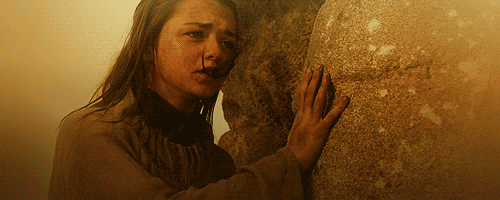 Source: giphy.com
Diplomatic, in layering of course:
The art of layering is important, just the way your favorite characters have mastered. Imagine those hectic days of "work hard party harder" when you're running out of time and need a quick switch from work to party look. Of course carrying a long furry trench coat is not what we mean. You can rather go for a semi formal blazer or stylish waistcoat.  Layer it on a structured formal shirt for business and a polo neck T-shirt for the Sunday brunch. Keep your tie & cufflinks on at work and carry a scarf & pocket square for the party look.
Pic courtesy: www.telegraph.co.uk
Now it's your turn to rock the fashion scene like your favorite series. Go(T) for it guys!